Offset assembly
LAMBDA PRECISION
# LPW
Offset assembly for weapons is available in two variants, with an inclination relative to the horizontal of 35 and 45 degrees. The set includes a cover protecting the micro red dot sights against mechanical damage, and a base plate dedicated to a given red dot sight model.
The use of an additional assortment allows for a configuration adequate to the user's needs. An additional advantage is the possibility of use by right and left-handed shooters. The basis for the assembly is the Picatinny system, compliant with the MIL – STD 1913 and STANAG 4694 standards.
Where to buy
Specification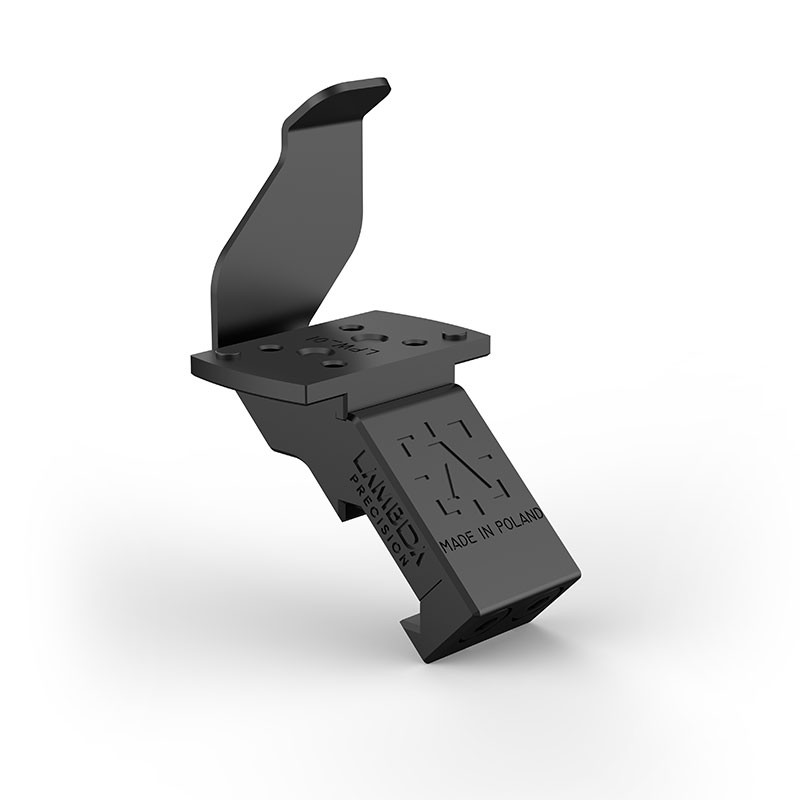 The available mounting plates for individual types of red dot sights allow for their stable installation to the weapon. Depending on the needs, we can install a red dot sight cover to protect it from mechanical damage, as well as special plates that raise the assembly for the shooter's comfort. The assembly allows it to be installed to any weapon system equipped with a Picatinny system, compliant with the MIL – STD 1913 and STANAG 4694 standards.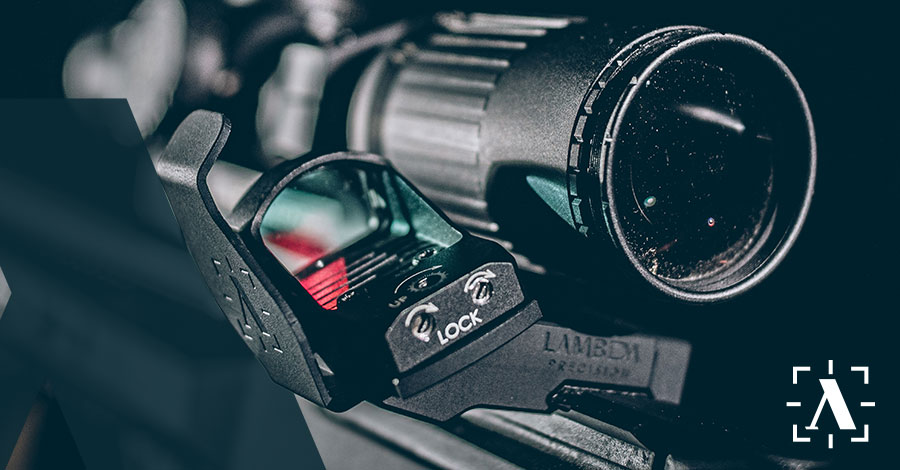 Material: 7075 aluminium
Mounting length: 25mm
Rail mount: 22 mm weaver, 22 mm picatinny (MIL-STD-1913 and STANAG 4694 compliant)
Outer coating (variant I): hard anodizing

Colours: red, orange, green, blue, titanium, "razor brown", dark brown, green, pink, black, olive.

Outer coating (variant II): cerakote

Colours: RAL color palette
Plate #1 – (LPW_05): Vortex Venom/Viper, Eotech MRDS, Insight, Meopta, Docter, Burris Fast Fire III, Crimson Trace CTS1250/1300, Crimson Trace RAD/RAD PRO
Plate #2 – (LPW_06R, LPW_06L): Holosun 507c, Holosun 407c, Holosun 508 T, Trijicon RMR, SRO, Swampox, Kingslayer, Liberty, Justice
Plate #3 – (LPW_02R, LPW_02L): C-MORE, DELTA Stryker, SIG Romeo 3
Plate #4 – (LPW_04): Sig Sauer Romeo Zero,Leupold Delta, Point PRO, Jpoint, Shield RMS, RMSc, Swampox, Sentinel, Crimson Trace, CTRAD, Micro and Micro PRO
LPW_03: Picatinny rail (MIL – STD 1913 and STANAG 4694).
LPW_DIS_3: 3 mm spacer plate for the plate for a given collimator.

Authorized points of sale

High quality, international standards.
Our products are fully manufactured in Poland, thanks to CNC technology, from materials such as steel, stainless steel, aluminum and composites. Selected products meet the requirements of the MIL-STD-1913 or STANAG 4694 standard.